The Central Park Skate Patrol
(and your Mom and the people who love you)

WANT YOU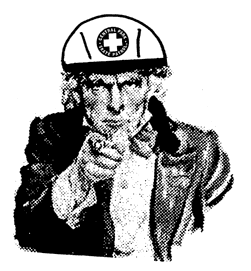 TO WEAR A HELMET


Wearing a HELMET has ALWAYS been a GOOD IDEA.

In Central Park, three skaters and a cyclist died of head injuries sustained in separate accidents.
None were wearing a helmet.

That Makes
Wearing a Helmet
an Even BETTER IDEA THAN EVER.